Following the success of last year's global series, the Digital Marketing Leaders Summit is back for the 3rd year running! Join us at Asia's most anticipated Digital Marketing conference and take your place alongside more than 100 industry leaders from across the business spectrum.
This unique two-day conference, packed with a series of pitch-free keynotes, stimulating panels and plenty of networking opportunities, will have you walking away with all the skills you need to achieve digital marketing success!
Why Attend?
Exclusive event for knowledge sharing, learning and networking, with highly valuable, pitch-free content
Senior level of attendance
Get firsthand exposure to the digital breakthroughs driving innovation and success in today's industry
Gain insight into emerging strategies, the latest technologies & the best practices to move your business forward
Interact with thought leaders, expand your professional network & form long-term business partnerships
Continue the conversation over drinks at the end of Day 1
5 Star luxury venue
Buffet lunch & refreshments included
Co-located with the Big Data & AI Leaders Summit
Our unrivalled line-up of speakers is made up of industry pioneers and digital specialists at the top of their field, coming together to provide you with a wealth of new knowledge and ideas to help you transform your organisation.
Confirmed Speakers Include:
Agenda
We co-develop the summit agenda with our speakers so you can expect a variety of sessions on the latest trends and approaches proven to succeed in the ever-shifting digital landscape.
This year's summit will feature sessions such as:
How to go hyper-local in Asia
Marketing Automation
Understanding your E-commerce shopper
Your Digital Transformation Journey
Crafting your Organisation's Customer Experience Approach
Essential Strategies for Content Marketing Success
See below for the full agenda
08:00 – 08:50

Registration

08:50 – 09:00

Chairperson Opening Remarks

09:00 – 09:30

The Importance of Data-Driven Insights in Digital Journalism

09:30 – 10:00

With habits becoming increasingly fragmented, both online and offline, and access to information forging a new savvier generation of consumers, Coca-Cola's one of a few brands experimenting with the concept of 'experience' to understand the more complex task at hand.

10:00 – 10:30

AM Coffee Break

10:30 – 11:00

An insightful look at marketing automation and practical case-studies of:

Growth hacking: What's the big deal with it anyway?!
Trigger-based marketing: Small improvements driving big results
Data: Realising the potential of your customer behaviour

11:00 – 11:30

Digital advertising platforms significantly transformed the marketing landscape and the types of decisions marketers need to make to optimize their business outcomes. Today's marketers need an effective system to make millions of automated decisions to tailor their content for highly fragmented segments of customers. An optimal strategy often includes near real-time selection of the right audience and channel for a large number of personalized marketing campaigns. This requires the usage of intelligent systems and technical capabilities to enable automated systems to operate at scale. Spotify builds it's ads and marketing technology stack leveraging the data and machine learning infrastructure foundations. Marketing technology infrastructure elevates the scale and effectiveness of marketing automation efforts by providing abstractions of common algorithmic and technological tasks across the board.

11:30 – 12:00

In digital wealth management, powerful human emotions, like fear and greed, hijack the ideal customer journey. Moreover, the very first few interactions with the App will stick with the user for a long time. What can we do to educate our prospects to become better customers? Which touchpoints will increase loyalty? How should we try to reactivate churned customers?

12:00 – 13:30

Lunch Break

13:30 – 14:30

What are the imperatives for building brand loyalty in both the digital age and in an era of abundant choice?

Prioritizing omni-channel investments: reducing customer uncertainty in a multichannel environment

How to encourage your customers to adopt digital channels and capitalise on the benefits

How to build the human touch into your digital strategies to ensure your customers still feel valued

Localisation strategies: how to deliver a locally/culturally relevant customer experience

14:30 – 15:00

eCommerce shopper behaviour

Digital marketing vs. conventional marketing

eCommerce marketing: an evolution of digital marketing

Tools available to digital and eCommerce marketers to target shoppers at various stages of funnel and shopper's journey

Common pitfalls & recommendations to maximize eCommerce marketing efforts (in case the audience has representation from Brands)

15:00 – 15:30

PM Coffee Break

15:30 – 16:00

It's the era of integrated marketing which needs to marry - digital & traditional

What does digital mean to a customer from a hyper developed country like Singapore to tier-2 city like Chiang Mai?

How companies (including tech companies) need to up their digital game and go hyper local in Asia

16:00 – 16:30

This session will focus on the best marketing strategies at global, regional and local levels from two industry leaders with unique perspectives on global digital marketing & localisation

How to enter a new market and make a good first impression
How to find your brand voice in localization
Localising the customer journey
Best strategies to connect with local consumers and build trust
Finding the balance between standardisation and localisation of web content when tapping into international markets

16:30 – 17:00

Omnichannel Marketing Innovation in Retail - Bridging the Gap Between Insight and Execution

17:00 – 18:30

Networking Drinks
08:30 – 09:20

Registration

09:20 – 09:30

Chairperson Opening Remarks

09:30 – 10:00

Engage Your Community, Scale Your Business

Why do you need to exist?
What is your brand purpose?
Who are you serving?
What is your brand promise?
What is your brand personality

10:00 – 10:30

-Evolution of "The Loop"

-Challenges with First Party Data (FPD)

-Strategies to obtain FPD

-Creating WIN-WIN scenarios using FPD

10:30 – 11:00

AM Coffee Break

11:00 – 11:45

This talk will discuss how to use storytelling in your content marketing campaigns to evoke emotions in your audience and build stronger bonds with your consumers.

11:45 – 12:30

This talk will address the best strategies you should use when looking to expand your brand or re-stage the growth of existing brands using digital and social media platforms.

12:30 – 14:00

Lunch Break

14:00 – 15:00

How to win with personalisation: adding value to consumers with curated content

Bringing narratives to life: insights on storytelling and strategy

Growth by content: driving massive traffic without a big budget

Omnichannel Content Marketing: how can brands expand their content horizons?

15:00 – 15:30

This talk will focus on the ways in which the globally loved brand, Smile is driven by a social mission to do good - educating children & families and aiming to prevent oral disease around the world with its simple but effective message: brush day & night. Kartik will discuss the ways in which this brand uses digital to engage children and encourage them to brush their teeth.

15:30 – 16:00

Our story on digital transformation and how it changed over time

A look into customer engagement and the goals achieved

The challenges in fintech, emerging technologies and tips to make note of

16:00 – 17:00

Please check back regularly for the add-ups of more great presentations.
What to expect
Speakers
Our agendas consist of global and regional leading experts, curating talks on the latest hot topics and allowing you to understand the key take-aways from any presentation.
Variety
An exclusive event that boasts various activities for in-depth learning, experience sharing and effective networking, including keynotes, presentations, panel discussions, workshops, and much more.
Exclusiveness
A strict vendor and industry ratio control to avoid sales pitches and focus on real learnings and the exchange of relevant and effective knowledge.
Networking
A cross-industry mix of speakers and attendees to learn, network and collaborate through various interactive social sessions, including social breaks, buffet lunches, cocktail reception and Executive Dinner.
The Venue
This year's summit will be held at the spectacular Marina Bay Sands, the iconic, integrated, luxury resort and architectural wonder in the heart of thriving Singapore.
Notable for transforming Singapore's city skyline, this premier venue has everything from breath-taking suites & sumptuous dining to the largest collection of designer boutiques in Asia.
We have negotiated a special room rate of SGD 350 / Night for you to stay at Singapore's landmark 5-star hotel and enjoy the Infinity Pool along your stay. Simply click below to book your stay!
Book your stay
Sponsors and Media Partners
Gain significant brand exposure and promote your company as a thought leader to the most senior community of digital marketers in Singapore. Contact our sales team to develop a bespoke package, tailor-made for your business.
Confirmed Sponsors Include:
---
Gold Sponsor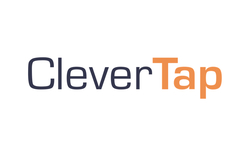 Media Partner
News Release Distribution Partner
Tickets and Price
This is your opportunity to be part of Singapore's foremost Digital Marketing Summit – to connect with global thought leaders & be introduced to a multitude of approaches that will help drive digital transformation across your business.
Seats are limited so reserve your place now before it's too late!
Early Bird discount ends on July 12th 2019.
Don't just take our word for it
All the speakers were great! I learned more in the time I've been here than when I've been in almost any other conference in a long time.

It's really impressive the diversity of speakers that have been brought up here today and the content they're presenting. You have a really engaged audience which is nice - the questions are thoughtful and interesting and we're learning a lot.

It was super fascinating, it's really interesting to hear from so many different industries which is not very common.  These are all very very different businesses but seeing where we overlap and where we can learn from each other I think is spectacular.