Australia's most exclusive and influential Big Data and AI conference is coming back for 2019, taking your place alongside more than 100 data scientists, AI researchers, developers, analysts, engineers, and executives who are redesigning the landscape of technology and business.
We believe true innovation comes from changing perspectives. Our speakers are hand-picked for their expertise, experience and influence in data, technology or strategy, from a wide range of industries.
Confirmed speakers include:
Agenda
The initial agenda has just been released with some topic highlights you could not miss out below:
Advanced Data Science and AI Technologies

The Scale-up Journey of Tech Start-ups with Artificial Intelligence

Data-driven Analytics and Business Management

IT Governance, Strategy and Data Security

Rewriting Life with Health Data Science
And more presentations will be added to the agenda soon...
08:00 – 08:50

Registration

08:50 – 09:00

Chairperson Overview

09:00 – 09:30

Mohammad as the Senior Data Scientist at Apple and a Lecturer at Stanford University will be exploring 5 key points in his presentation:

Why data science is so hot?!

Time series data is the new big data

IoT: Living a better life

AI takes a swat at Malaria

A novel method to discover meaningful predictions

09:30 – 10:00

Today we stand at the beginning of a transformation that will fundamentally change our economy and society: The Fourth Industrial Revolution (Industry 4.0). This revolution is predicted to be largest transformation in the history of industry, and its power, speed and scale will eclipse all that has gone before. Optus's Centre for Industry 4.0, will present insights on how ready Australian industries and enterprises are for the Fourth Industrial Revolution including 5G and how they are progressing with their current digital and digitalisation transformations.

What are the issues and technologies expected to have the biggest impact in the future?
How advanced are enterprises in their digital, data and analytics transformations?
What must enterprises do to succeed in the 4th Industrial Revolution

10:00 – 10:30

A tour of current speech recognition and other audio AI technology and how it is changing the world of audio.
AI technology is more accessible now than ever before but traps await those who apply the technology unwarily. o A couple of specific examples are presented of audio AI systems that don't behave quite as you might expect.
With machine learning approaches to audio processing, careful design is still required. This lesson is perhaps more evident in audio processing than in other fields. Instead of designing algorithms we must now design: o appropriate cost functions and benchmarking schemes, o training and development sets that will generalise well to the people and places in which your technology will be deployed, and o domain-specific data normalisation and augmentation schemes

10:30 – 11:00

Day 1 Morning Coffee Break

11:00 – 11:30

Building up chatbots for customer services involve cognitive science, supervised learning and natural language processing. In this presentation Trung will explore how to combine all the approaches of document classification, sentiment analysis, key phrases detection, topic models to foster conversational intelligence in chatbot.

11:30 – 12:00

Incoming service: preload videos that users love onto their phones, and notify them at the perfect moment to engage them with customer apps
Use AI for choosing videos and finding the perfect moment

AI based services can have a virtuous cycle : more data -> better service -> more customers -> more data

How to get started, no data, no AI, no customers
How Incoming approached this
Challenges in applying AI across client apps
Technical and business lessons learned

12:00 – 12:30

In this presentation Troy will present: - How to apply cutting edge Machine Learning techniques to create value from the unique dataset - How changes in the timing and quantity of energy consumption could creates significant value and then be used to optimise the operations - The future trends of applying IoT technologies in building and building management - Efficiency optimisation and automated fault detection

12:30 – 14:00

14:00 – 14:30

In this presentation Milly will introduce how to apply Natural Language Processing and deep learning on customer feedback analysis. Deeper insights and more efficient reporting can be delivered through data processing automations.

14:30 – 15:00

As the AI Lead at Nod. Steve is responsible for driving the strategic direction and capability development of advanced analytics. Promoting data-driven decision making and innovation to improve customer experience and the quality of generated financial Advice. He also oversees and designs the architecture of Nod. AI platform as well as driving R&D in Artificial Intelligence.

15:00 – 15:30

Day 1 Afternoon Coffee Break

15:30 – 16:00

In this presentation Christopher will explore "how" to implement a machine learning or data science algorithm to day-to-day actions and operations. And how the rise of chatbot technologies would eventually affect UX design.

16:00 – 17:00

In this session, speakers who are data and AI technology leaders who are from Australia's most influential tech start-ups will sit together and have an depth discussion about the challenges and rewards of the data and technology job at stat-ups, including setting up analytics, driving business focus around data-powered decision making, "perceived" low hanging fruits for data science and machine learning, defining the key metrics that matter and many more.

17:00 – 19:00

Networking Drinks
08:00 – 08:50

Registration

08:50 – 09:00

Chairperson Overview

09:00 – 09:45

As the Head of Business Intelligence and Data Analytics, Tim sees business intelligence more of an effective means lead to useful and actionable insights than a beautiful algorithm. He will share with the audiences how to be pragmatic in data analytics and work out insights and decisions that works.

09:45 – 10:30

At Blackmores, Azure and Power BI are leading the business to a self-service analytics operating model supported by a top-class Data Science Center of Excellence based in multiple countries and regions. In this presentation, as an expereinced BI and analytics veteran and leader, Matt wii share with the audiences how to deliver the right data strategy through Agile methodologies.

10:30 – 11:00

Day 2 Morning Coffee Break

11:00 – 11:30

In this presentation Kshira will share the inspiring work done by some of the smartest folks in the THE ICONIC data science team - building real-time streaming data pipelines that works seamlessly.

11:30 – 12:00

Alicia will present about ABS's cases using data and key insights to better engage and connect with Australian eyes and ears by leveraging key learnings across all media channels, digital products and assets.

12:00 – 12:30

NARTA was established in 1965 and is the largest independent electrical buying group in Australasia. With 26 members in Australia and 9 in New Zealand, the combined buying power of more than $3 Billion (AU). As the Chief Data Officer, Miguel's role is to lead the Data team and projects and design and implement an innovation strategy to explore the data from 30%+ of the Australian retail market.

12:30 – 14:00

Day 2 Lunch

14:00 – 14:30

Yalchin will introduce as the Analytics Capability Lead how in his job business intelligence has been used to support reporting on NDIS and other major medical initiatives, development and implementation of real-time predictors for hospital management, etc.

14:30 – 15:00

As an experienced and senior Data Privacy leader, Jonny has rich experience formulating data protection and risk mitigation strategies to support business objectives in the areas of Marketing, Product Development/Delivery, AML Compliance and Human Resources. And he will share his experience on Data Security, Data Governance and Literacy at this presentaiton.

15:00 – 15:30

Day 2 Afternoon Coffee Break

15:30 – 16:30

As Head of Business Intelligence and Data of Common Wealth Bank, Prakash is responsible for driving transformational change in management decisioning and self service analytics across the organisation at all levels of management. Ans Steve is the Group Head of Data Management and Strategy.

Over this chat, Steve and Prakash will sit together for a highly interactive and inspiring talk about topics like data governance, management strategy, transformation journey and how to tackle growth challenges.

16:30 – 17:00

We co-develop the Summit Agenda with the leading data scientists, and AI and Machine Learning Leaders so you can expect more highlights and featured presentations to be revealed to maximise your gain.
What to expect
Speakers
Our agendas consist of global and regional leading experts, curating talks on the latest hot topics and allowing you to understand the key take-aways from any presentation.
Variety
An exclusive event that boasts various activities for in-depth learning, experience sharing and effective networking, including keynotes, presentations, panel discussions, workshops, and much more.
Exclusiveness
A strict vendor and industry ratio control to avoid sales pitches and focus on real learnings and the exchange of relevant and effective knowledge.
Networking
A cross-industry mix of speakers and attendees to learn, network and collaborate through various interactive social sessions, including social breaks, buffet lunches, cocktail reception and Executive Dinner.
The Venue
One of Sydney's most exclusive conference and events venues, InterContinental Sydney Double Bay in the Eastern Suburbs village of Double Bay offers more than a dozen stylish spaces, the latest audio visual equipment, delicious cuisine and personalised five-star service, all just minutes from the CBD. We are honoured and proudly to work with InterContinental Sydney Double Bay to deliver memorable conferences tailored to your individual and professional needs and requirements.
Book your stay
Sponsors and Media Partners
We're always looking for go-ahead, fascinating sponsors to align with our global leadership Summits which are packed full of senior connectivity potential. Our delegates are very select so we limit the number of sponsors for each of our Summits but if your values connect with ours, please reach out to Allan. We'd love to welcome you to our tribe!
---
Previous Sponsors and Partners include:
Gold Sponsor
Silver Sponsor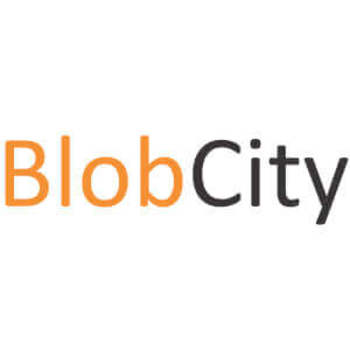 Exhibitor
Associate Sponsor
Media Partner
News Release Distribution Partner
Tickets and Price
The Big Data & AI Leaders Summit is Australia's foremost conference about data science, analytics and business intelligence, and AI technologies and application. Both the speakers and delegates are global and regional leaders in big data, analytics, business intelligence, IT strategy, machine learning and artificial intelligence. Join them today.
Don't just take our word for it
The speaker lineup was excellent - there were a lot of people from a lot of diverse backgrounds.  There's lots of great questions and friendly people, interesting talks on both very practical products and more forward-looking topics

It's amazing - the speakers are all doing a great job, I've listened to many talks on very diverse topics. The audience contributed great insights, are very engaged, the discussions are very insightful, and I've learnt a lot myself.

I've enjoyed it tremendously - good presentations and lots of good questions by an active audience, the room and schedule is full. The speaker quality been excellent and the participation from the audience in terms of quality of questions has been very very good