Australia's most exclusive and influential Big Data and AI conference is coming back for 2019, taking your place alongside more than 100 data scientists, AI researchers, developers, analysts, engineers, and executives who are redesigning the landscape of technology and business.
We believe true innovation comes from changing perspectives. Our speakers are hand-picked for their expertise, experience and influence in data, technology or strategy, from a wide range of industries.
Confirmed speakers include:
Agenda
We co-develop the Summit Agenda with our data, analytics and AI Leaders so you can expect a variety of activities, sessions and networking opportunities that will really maximise what you gain. Confirmed presentation topics now include:
Jaw-Dropping Real World Applications of Machine Learning

Industry 4.0 – How ready are Australian enterprises for the Fourth Industry Revolution

Incoming Media: Lessons from building an AI based Startup

Conversational Intelligence and Smart Chatbots
And many more...
Please check back 22nd November, 2018 for the release of the initial agenda.
What to expect
Speakers
Our agendas consist of global and regional leading experts, curating talks on the latest hot topics and allowing you to understand the key take-aways from any presentation.
Variety
An exclusive event that boasts various activities for in-depth learning, experience sharing and effective networking, including keynotes, presentations, panel discussions, workshops, and much more.
Exclusiveness
A strict vendor and industry ratio control to avoid sales pitches and focus on real learnings and the exchange of relevant and effective knowledge.
Networking
A cross-industry mix of speakers and attendees to learn, network and collaborate through various interactive social sessions, including social breaks, buffet lunches, cocktail reception and Executive Dinner.
The Venue
One of Sydney's most exclusive conference and events venues, InterContinental Sydney Double Bay in the Eastern Suburbs village of Double Bay offers more than a dozen stylish spaces, the latest audio visual equipment, delicious cuisine and personalised five-star service, all just minutes from the CBD. We are honoured and proudly to work with InterContinental Sydney Double Bay to deliver memorable conferences tailored to your individual and professional needs and requirements.
Book your stay
Sponsors and Media Partners
We're always looking for go-ahead, fascinating sponsors to align with our global leadership Summits which are packed full of senior connectivity potential. Our delegates are very select so we limit the number of sponsors for each of our Summits but if your values connect with ours, please reach out to Allan. We'd love to welcome you to our tribe!
---
Previous Sponsors and Partners include:
Gold Sponsor
Silver Sponsor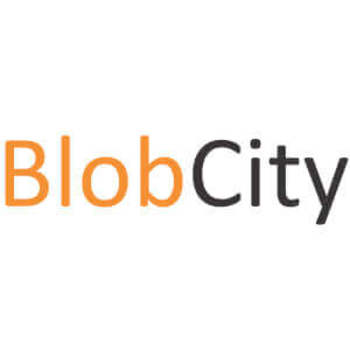 Exhibitor
Associate Sponsor
Media Partner
News Release Distribution Partner
Tickets and Price
The Big Data & AI Leaders Summit is Australia's foremost conference about data science, analytics and business intelligence, and AI technologies and application. Both the speakers and delegates are global and regional leaders in big data, analytics, business intelligence, IT strategy, machine learning and artificial intelligence. Join them today.
Don't just take our word for it
The speaker lineup was excellent - there were a lot of people from a lot of diverse backgrounds.  There's lots of great questions and friendly people, interesting talks on both very practical products and more forward-looking topics

It's amazing - the speakers are all doing a great job, I've listened to many talks on very diverse topics. The audience contributed great insights, are very engaged, the discussions are very insightful, and I've learnt a lot myself.

I've enjoyed it tremendously - good presentations and lots of good questions by an active audience, the room and schedule is full. The speaker quality been excellent and the participation from the audience in terms of quality of questions has been very very good