Join us at Indonesia's most exclusive and influential Big Data and AI conference, taking your place alongside more than 100 data scientists, information technology leaders, AI and Machine Learning innovators who are redesigning the landscape of technology and business.
Our Big Data & AI Leaders Summits have always been popular for good reason – but this will be the best episode for Indonesia yet!
The summit will gather the most influential, knowledgeable and innovative data and IT leaders both across the globe and regionally. But they also must have that "special something"; it could be a unique human touch, a truly individual mind, or the courage to take their organisation through hell and back – and win. We've found that this kind of person gives the best to our clients, and gets the best from them.
Previous speakers include:
What to expect
Speakers
Our agendas consist of global and regional leading experts, curating talks on the latest hot topics and allowing you to understand the key take-aways from any presentation.
Variety
An exclusive event that boasts various activities for in-depth learning, experience sharing and effective networking, including keynotes, presentations, panel discussions, workshops, and much more.
Exclusiveness
A strict vendor and industry ratio control to avoid sales pitches and focus on real learnings and the exchange of relevant and effective knowledge.
Networking
A cross-industry mix of speakers and attendees to learn, network and collaborate through various interactive social sessions, including social breaks, buffet lunches, cocktail reception and Executive Dinner.
The Venue
Nestled in Golden Triangle of Jakarta, Crowne Plaza Jakarta is five star hotel in Gatot Subroto Jakarta. A comfortable hotel in Jakarta strategically located close to Sudirman Business District, Jakarta Convention Center and office buildings where multinational companies are located. Step into the white-marbled Lobby of the Crowne Plaza Jakarta, with its grand sweeping staircase, where you rejuvenate with coffee and Indonesian sweets. Business is made easy at Crowne Plaza Jakarta, our 12 meeting rooms & a ballroom are perfectly designed for business or conference meeting. Ideal venues for every event in Central Jakarta. Enjoy energising drinks and snacks while you surf with wireless Internet in the inspiring, atmospheric Lobby.
Book your stay
Sponsors and Media Partners
We're always looking for go-ahead, fascinating sponsors to align with our global leadership Summits which are packed full of senior connectivity potential. Our delegates are very select so we limit the number of sponsors for each of our Summits but if your values connect with ours, please reach out to Allan. We'd love to welcome you to our tribe!
---
Previous sponsors include:
Gold Sponsor
Silver Sponsor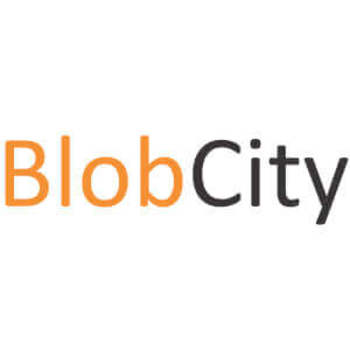 Media Partner
Tickets and Price
Indonesia will welcome its very first and only business summit dedicated to the AI and Big Data on March 6th and 7th, 2019. Here you can learn and knowledge share with those at the forefront like yourself.
Don't just take our word for it
I've enjoyed it tremendously - good presentations and lots of good questions by an active audience, the room and schedule is full. The speaker quality been excellent and the participation from the audience in terms of quality of questions has been very very good

It's amazing - the speakers are all doing a great job, I've listened to many talks on very diverse topics. The audience contributed great insights, are very engaged, the discussions are very insightful, and I've learnt a lot myself.

The speaker lineup was excellent - there were a lot of people from a lot of diverse backgrounds.  There's lots of great questions and friendly people, interesting talks on both very practical products and more forward-looking topics

It was super fascinating, it's really interesting to hear from so many different industries which is not very common.  These are all very very different businesses but seeing where we overlap and where we can learn from each other I think is spectacular.