Join us at Indonesia's most exclusive and influential Big Data and AI conference, taking your place alongside more than 100 data scientists, information technology leaders, AI and Machine Learning innovators who are redesigning the landscape of technology and business.
We believe true innovation comes from changing perspectives. Our speakers are hand-picked for their expertise, experience and influence in data, technology and strategy, from a wide range of industries. We've found that this kind of person gives the best to the audiences. We hope you could be one of the beneficiaries!
Confirmed speakers include:
Agenda
The initial agenda for the event has been released now. And we are still co-developing the agenda with our data and AI Leaders so you can expect a variety of activities, sessions and networking opportunities that will really maximise what you gain. Confirmed presentation topics include:
Data Literacy is The First Step to Business Intelligence

How should business data scientists get ready for the AI challenges?

Drive Data-driven Decisions across Business for Commercial Success

Advanced Analytics for Customer Value Management
And many more...
08:00 – 08:50

Registration

08:50 – 09:00

Chairperson Overview

09:00 – 09:45

Implementation of data analytics could be painful and costly, specially if it is not aligned with the business need. This presentation will include on what was done and what was implemented, not only from technology point of view but also from people and process perspective. On top of that, included discussion on how the implementation can go along with ever changing dynamic environment and still giving a high impact to the business.

09:45 – 10:30

Enable IT Infrastructure for a Digital Vision

10:30 – 11:00

Day 1 Morning Coffee Break

11:00 – 11:30

In this presentation Adrian will use the community and project data building cases as examples to introduce how quality data been collected and processed. Fuel up analysis to generate quantitative and qualitative insights to make right strategy and decisions.

11:30 – 12:00

Implementing BI Model for e-Commerce

12:00 – 12:30

What does "Machine Learning" or "Artificial Intelligence" mean for you? Is it a word you have already heard too much hype about? Is it a trend you are following up closely? Is it a technology that will be applied, or has already been applied, in your organisation and daily work?

In this facilitated networking session, let's do more than shuffle, grouping and exchanging business cards. Go deep with your data peers via sharing: - What does the trend of machine learning mean for your industry and your organisation? - What is the biggest challenge to you and how would you prepare yourself for this? - Are there any good resources you'd like to recommend?

12:30 – 14:00

14:00 – 14:30

Build A Data Foundation for Strategic and Actionable Roadmap

14:30 – 15:00

Cultivate IT Security within a Data Team

15:00 – 15:30

Day 1 Afternoon Coffee Break

15:30 – 16:00

Predictive Modeling in Data Mining

16:00 – 16:30

The Future of data Technologies in the Banking Industry

16:30 – 17:00

In this wrap-up session, expert speakers from the Bank BTPN, Permata Bank, Bank Central Asia and Bank Negara Indonesia will sit together for an in-depth and interactive discussion around questions like:

What are the biggest technology challenges for data and analytics practitioners in the banking area?
Will artificial intelligence and machine learning bring challenges or overturn the current technologies we use today?
How to improve data literacy?
How to keep data and information security?
How to prepare the team to embrace the changes and challenges? And many more...

17:00 – 19:00

Networking Reception
08:00 – 08:50

Registration

08:50 – 09:00

Chairperson Overview

09:00 – 09:45

Converting Data into Insightful and Actionable Information through Visulisation

09:45 – 10:30

Advanced Analytics for Customer Value Management

10:30 – 11:00

Day 2 Morning Coffee Break

11:00 – 11:30

IoT and AI Technologies Boost the Productivity of Fishery

11:30 – 12:00

Qlue is Jakarta Smart City's integrated app for complaining reports and appreciation. And now it's also available for real-estates, manufacturing, oil and gas, law-enforcement agencies and more. mobile workforce with a touch of IoT and AI.

11:30 – 12:00

Smart cities utilize multiple technologies to improve the life quality of the citizens. Over the years, Qlue has provided an integrated platform for crowd-reporting by the citizens and fast-response by the problem handlers, video camera analytics for law enforcement and security, and several different IoT sensors for bus tracking, traffic light control, etc. While these data have been very valuable sources of information for the government to respond and take actions, effective analysis and utilisation of big data frameworks are crucial, as these user-generated contents combined with IoT sensors data have resulted in the accumulation of huge amounts of raw and under-utilised information.

In this talk, we will discuss about the opportunities, challenges, and benefits related to big data applications in smart city services. While a large number of data can be beneficial for accurate predictive analytics, the growth of data also invites new challenges in the engineering of the data itself. Big data analytics, has potential to enhance smart city services, not only for direct-to-clients use, but also to improve internal activities, such as fine-tuning of the developed platforms.

12:00 – 12:30

To wrap up the 'AI: Strategy, Management and Applications' session, AI innovators and forerunners will have a Q&A and discussion regarding common concerns about the challenges and opportunities brought up by AI revolutions. They will also share tips and advice for both traditional and new organisations on how to stay ahead of the new technology wave.

12:30 – 14:00

Day 2 Lunch

14:00 – 14:30

Applying Machine Learning to Data Engineering and Challenges

14:30 – 15:00

Utilizing Unstructured Data to Build Predictive Models

15:00 – 15:30

Day 2 Afternoon Coffee Break

15:30 – 16:00

Drive Data-driven Decisions across Business for Commercial Success

16:00 – 17:00

This discussion will assemble the leading data scientists and technologists who work in the forefront of applying data science to solving actual problems in the business world. They will have a thorough and in-depth discussion about: - What are the challenges posed by the arrival of AI technologies to business? - How to prepare the team to embrace these changes and challenges? - Will a right data culture help to grasp the opportunities? And many more...

17:00 – 18:00

End of Summit
What to expect
Speakers
Our agendas consist of global and regional leading experts, curating talks on the latest hot topics and allowing you to understand the key take-aways from any presentation.
Variety
An exclusive event that boasts various activities for in-depth learning, experience sharing and effective networking, including keynotes, presentations, panel discussions, workshops, and much more.
Exclusiveness
A strict vendor and industry ratio control to avoid sales pitches and focus on real learnings and the exchange of relevant and effective knowledge.
Networking
A cross-industry mix of speakers and attendees to learn, network and collaborate through various interactive social sessions, including social breaks, buffet lunches, cocktail reception and Executive Dinner.
The Venue
Nestled in Golden Triangle of Jakarta, Crowne Plaza Jakarta is five star hotel in Gatot Subroto Jakarta. A comfortable hotel in Jakarta strategically located close to Sudirman Business District, Jakarta Convention Center and office buildings where multinational companies are located. Step into the white-marbled Lobby of the Crowne Plaza Jakarta, with its grand sweeping staircase, where you rejuvenate with coffee and Indonesian sweets. Business is made easy at Crowne Plaza Jakarta. Ideal venues for every event in Central Jakarta, including our Big Data & AI Leaders Summit.
Book your stay
Sponsors and Media Partners
We're always looking for go-ahead, fascinating sponsors to align with our global leadership Summits which are packed full of senior connectivity potential. Our delegates are very select so we limit the number of sponsors for each of our Summits but if your values connect with ours, please reach out to Allan. We'd love to welcome you to our tribe!
---
Previous sponsors include:
Gold Sponsor
Silver Sponsor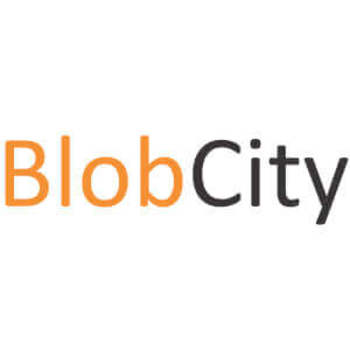 Media Partner
News Release Distribution Partner
Tickets and Price
Indonesia will welcome its very first and only business summit dedicated to the AI and Big Data on March 6th and 7th, 2019. Here you can learn and knowledge share with those at the forefront like yourself.
Don't just take our word for it
I've enjoyed it tremendously - good presentations and lots of good questions by an active audience, the room and schedule is full. The speaker quality been excellent and the participation from the audience in terms of quality of questions has been very very good

It's amazing - the speakers are all doing a great job, I've listened to many talks on very diverse topics. The audience contributed great insights, are very engaged, the discussions are very insightful, and I've learnt a lot myself.

The speaker lineup was excellent - there were a lot of people from a lot of diverse backgrounds.  There's lots of great questions and friendly people, interesting talks on both very practical products and more forward-looking topics

It was super fascinating, it's really interesting to hear from so many different industries which is not very common.  These are all very very different businesses but seeing where we overlap and where we can learn from each other I think is spectacular.